About Us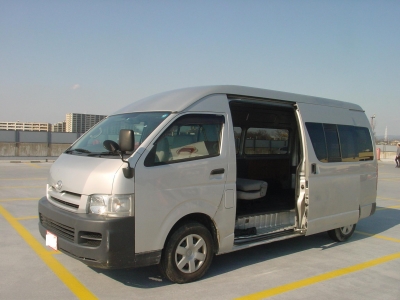 Welcome to Himalayas on Foot Transport Services! We offer safe, reliable 24 hour vehicle service in Kathmandu!
Himalayas on Foot Transport Services is a government registered company with a fleet of clean and dependable vehicles for around the clock transportation. Try us for fast and capable door-to-doorservice!
We have established ourselves over the years as a leading transport company with courteous and friendly drivers, competitive rates, and comfortable vehicles (air-conditioned and heated). Our drivers are ready to take care of all of your transportation needs withinthe Kathmandu Valley.
Nepal City Transport Service offers airport service with pick-up at your doorstep to drop-off at the departure lounge of Tribhuvan International Airport (TIA). When departing or arriving at TIA, then please keep us in yourlist of personal contactsfor transportation convenience.
If you or your clients are interested in sightseeing in the fascinating Kathmandu Valley with its myriad sights and historic locations, then we are able to provide a vehicle tour with information on the many beautiful attractions of this legendary city.
Whether for leisure time or for businessmeetings and conventions thenplease be sure to let us know when you will be in town. Himalayas on Foot Transport Servicesswillarrange door-to-door vehicle pick-up and drop-offto ensure that you are at the rightlocation at the right time, every time. You willbe in good hands with our experienced and skilled drivers. They are well trained in safety, professionally dressed, courteous andalways ready to offer the best services available.
Please note, we also offer package delivery with the best courier rates in town.
Nepal City Transport Service is here to make your inter-city travelsasstress-free and pleasant as possible. We look forward to receiving your inquiries and taking care of your transport needs. Call us anytime. We are ready around the clock to serve you!